Come Visit Us at the Museum!
The museum is now open daily from 9:30 am to 6 pm.  Located in the heart of Iringa in Southern Tanzania, our museum is a place of stories. Stories about Iringa in the past and the present, about the different people making Iringa their home, about customs, traditions and ways of life and about the fascinating places that make Iringa unique.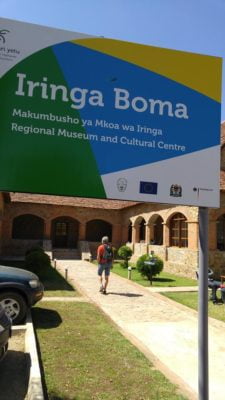 With exciting temporary exhibits as well as rooms which highlight the History of Iringa, Cultures & Traditions, Natural & Cultural Treasures and interactive displays, there is sure to be something of interest to everyone.
Admission Prices
Adults – Non Citizen –       10,000 TSH
Students – Non Citizen –   5,000 TSH
Resident Permit Holders – 5,000 TSH
Tanzanian Citizens –          3,000 TSH
Students –                           1,000 TSH