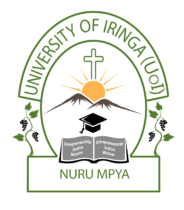 University of Iringa
fahari yetu was initially established under the Department of Cultural Anthropology and Tourism of the University of Iringa. The University of Iringa (UoI) is a private university under the Evangelical Lutheran Church of Tanzania. Currently about 4000 students are enrolled in the Faculties of Arts and Social Sciences, Business and Economics, Counselling and Psychology, Law, Science and Education, and Theology.
UoI provides fahari yetu and Iringa Boma with human resources and academic expertise in research, cultural heritage management and tourism.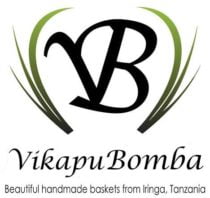 Vikapu Bomba
www.vikapubomba.com
Vikapu Bomba (VB) is a social enterprise working with full-time employed rural women artisans producing hand-woven fashion and home decor articles in the communities of Iringa. Through VB, the women are helped to formulate small artisan groups, trained to improve their weaving skills and get connected to both national and international markets. VB has established its main office, store and shop on the roof floor of Iringa Boma.

University of Göttingen, Germany
The project cooperates with the Institute of Ethnology and the Center for Social Research Methods of this German public university. The partnership fosters capacity building in the field of cultural heritage as well as international credibility through international summer schools, faculty exchange, and joint research and exhibition projects.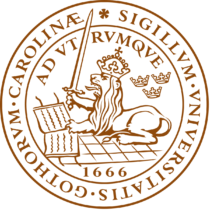 Lund University, Sweden
www.lunduniversity.lu.se
Since 2018, fahari yetu is running an academic staff and student exchange programme with Lund University in Sweden. The exchange is designed to develop Iringa Boma's professional capacities in exhibition design and museum management.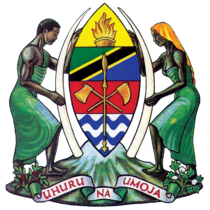 Ministry of Natural Resources and Tourism
Tourism Division & Antiquities Division: These central government agencies strengthen the project with expertise on historical sites conservation and restoration (antiquities division) and Cultural Heritage and Tourism Policy Making and Implementation (tourism division).
National Museum of Tanzania
The National Museum of Tanzania is a consortium of different Tanzanian museums whose purpose is to preserve and show exhibits about the history and natural environment of Tanzania. It brings in expertise and experience in restoration of cultural sites and developing exhibitions.
Iringa Regional Commissioner's Office
Functioning as the link between central and local government in regional governance, this public administration unit takes the leading role in facilitating public integration and administrative support to the project such as site access, provision of venues,
political clearances, etc. e.g. in planning and management of cultural events and festivals.
Iringa District Council
IDC administration supports the development and implementation of community sensitization, training and artisan group formation programmes in rural areas around Iringa.
Iringa Municipal Council
Iringa Town Administration as the host of the project is playinga crucial role in mobilizing communities in the target areas, supervising rehabilitation works, and supporting culture andtourism event planning and management.

Arbeitskreis "Entwicklungshilfe" e.V.
The working group "development cooperation" is a registered charity association from Dresden, Germany that supports community development projects in Tanzania and Vietnam. The working group provides technical and fund-raising support to fahari yetu in its community outreach and empowerment activities.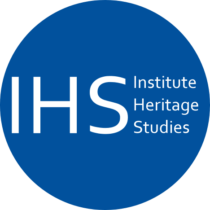 Institute Heritage Studies
https://heritagestudies.eu/en/
The Institute Heritage Studies of Prof. Dr. Marie-Theres Albert in Berlin is a research and science centre devoted to safeguarding the heritage of humanity. The institute was co-organizer of the Iringa International Summer School in 2016. Since then Prof. Dr. Marie-Theres Albert serves as a senior adviser to fahari yetu.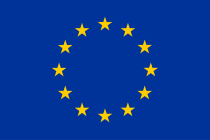 European Commission
eeas.europa.eu/delegations/tanzania_en
The initial funds to establish the fahari yetu – Tanzania Heritage & Culture Solutions were provided from the European Development Fund through the European Union Delegation to Tanzania. The funding from 2013-2016 covered the restoration and furnishing of Iringa Boma – Regional Museum and Cultural Centre, Iringa heritage research and interpretation projects, community outreach and empowerment activities, heritage product development and marketing efforts, and measures of capacity building in heritage and tourism management.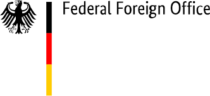 Foreign Office of the Federal Republic of Germany
www.auswaertiges-amt.de/en
From 2015-2016, the Federal Foreign Office co-funded the restoration of Iringa Boma together with the installation of the regional culture and history exhibition through its culture conservation programme. In another funding round from 2020-2021 it is expected to support the further fahari yetu and Iringa Boma development activities. The collaboration is closely coordinated with the German Embassy Dar es Salaam.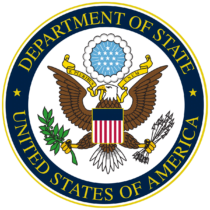 U.S. Embassy in Tanzania
https://tz.usembassy.gov/
The U.S. Embassy in Tanzania supported the fahari yetu – Regional Culture Competitions Festival together with the official opening of Iringa Boma – Regional Museum and Cultural Centre in 2016.


Gerda Henkel Foundation
www.gerda-henkel-stiftung.de/en/
The Gerda Henkel Foundation supports the historical humanities by funding initiatives to promote cultural heritage preservation in Africa and Southeast Asia. The foundation has awarded a two-year grant from 2019-2021 to fahari yetu and Iringa Boma to develop and expand core activities including thematic heritage interpretation and exhibition, Iringa heritage archive & library establishment, Iringa heritage tours and international academic networking.

MWK Niedersachsen
www.mwk.niedersachsen.de
From 2017-2018, the state ministry for science and culture of the State of Lower Saxony in Germany supported fahari yetu activities of integrating German colonial history with local culture and heritage, including exhibition design, museum promotion, and cultural events.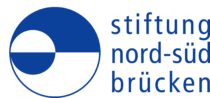 Stiftung Nord-Süd-Brücken
https://nord-sued-bruecken.de/
From 2019-2020, the Berlin-based "Foundation North-South-Bridges" is funding the fahari yetu community outreach and empowerment programme through supporting and marketing rural artisan groups and cultural products including baskets, pottery and local music/dance.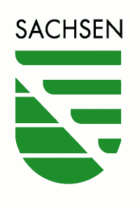 Free State of Saxony
www.sachsen.de/en/index.html
Supporting international development and equity is one of the political objectives of the Free State of Saxony, one of the federal states of the Federal Republic of Germany. The fahari yetu community outreach and empowerment programme is co-financed by tax funds on the basis of the budget decided by the members of the Saxon state parliament.