Dr. Jan Kuever
Managing Director
Since graduating as M.A. in Sociology and Cultural Anthropology in Germany in 2007, Dr. Jan Kuever worked as Lecturer and Administrator at the University of Iringa, Tanzania. He is the author and initiator of fahari yetu and as Managing Director responsible for overseeing and coordinating all activities. The programme also served as case study for his PhD research in Heritage Studies at BTU Cottbus-Senftenberg, Germany. The research investigates the theoretical and practical link between culture, heritage and sustainable development.

Jimson S. Sanga
Assistant Manager
Jimson Sanga has been Lecturer in Cultural Anthropology and Tourism at the University of Iringa since 2011 and graduated as M.A. in Tourism, Culture and Society in 2014. He is assisting the Managing Director in coordination and monitoring of the programme and actively engages in implementation of communication and promotion activities. With his research background in Ethnomusicology one major focus of his work is the commercialization of regional music and dance into viable tourism products.

Deonis Mgumba
Museum Curator
Deonis received his Master of Arts in Tourism Culture and Society at the University of Iringa in 2016. He currently works as curator of the Iringa Boma Regional Museum and Cultural Center, facilitates museum research and community outreach, and offers his expertise as tour guide.

Virginia Vangayena
Receptionist
Virginia Vangayena earned her certificate in tour guiding operation at the National College of Tourism in 2010. In 2017 she began volunteering at the Iringa Boma Museum, and is now currently employed as the receptionist and museum guide. She is continuing her education at the University of Iringa to receive her diploma in Leisure and Tourism Studies.

Imran Daud
Community Outreach Officer
Imran Daud graduated at University of Iringa in 2018 with a BA in Cultural Anthropology and Tourism. He will be continuing his education at University of Iringa with a Masters in Community Development and Project Planning. Imran joined the Boma as a volunteer in 2019 as tour guide, photographer, and event organizer. He is currently employed as the Community Outreach Officer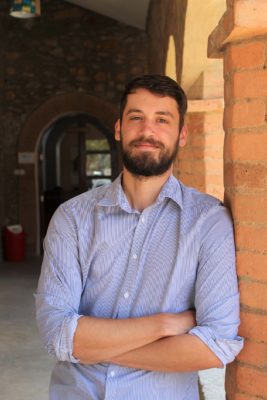 Jesse Wasson
Intern
Jesse graduated from UCLA with a BA in anthropology in 2016 and is currently earning his Masters in Social Anthropology at Lund University, Sweden. He is interning at the Boma Museum through an exchange agreement between Lund and Iringa Universities. His research interests include cultural heritage and spirituality as it intersects with processes of development and the globalized economy.