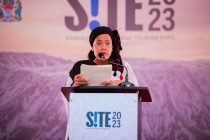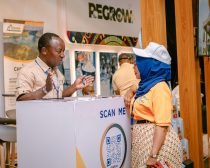 "Welcome, guests, to invest in Tanzanian tourism. You can invest in food, culture, and homestay tourism. Our goal is to ensure the growth and promotion of tourism in Tanzania through any means possible," said Hon. Angela Kairuki, the Minister of Natural Resources and Tourism in Tanzania. She made these remarks during the launch of the Swahili International Expo, which took place in Dar es Salaam.
Mr Jimson Sanaga, the Co-Manager of the "Fahari Yetu Tanzania" project and the Iringa Boma Regional Museum stated that this is their fourth time attending the major tourism exhibition in Tanzania. He mentioned that each year, the exhibition has been unique.
"For all four years that we have attended these exhibitions, we have seen significant differences. The exhibitions have helped us promote Tanzanian tourism, especially tourism in the Southern Highlands. However, we still have a great opportunity to continue promoting local tourism and our historical heritage," Mr Sanga added. He also mentioned that the "Fahari Yetu" project is currently involved in the research of ancient narratives that are at risk of disappearing, with the aim of collecting and preserving them for future generations.
The Swahili International Tourism Expo (SITE) is held annually in Tanzania, with the aim of bringing together various stakeholders in domestic and international tourism. In 2023, the exhibition occurred from the 6th to the 10th of October at Mlimani City in Dar es Salaam.