On Friday, 01 May, 2020, Dr. Augustine Philip Mahiga, Honorable Ambassador and Minister of the United Republic of Tanzania, passed away on the way to the hospital from his house in Dodoma.
We will always remember Dr. Mahiga as an ambassador of fahari yetu to the government of the United Republic of Tanzania, and an ambassador of Iringa Region and its people to the world. Ever since he ceremonially opened Iringa Boma in 2016, he was tirelessly advising and mentoring us in how to advance our work and build our public and international relations. May the Almighty God rest your soul in eternal peace! Our sincere condolences go to his family and all the people who were close to him.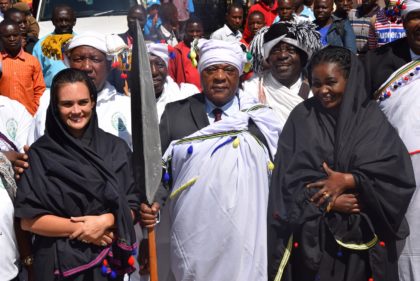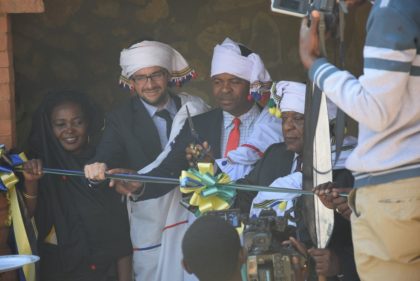 Iringa Boma proudly presents Afrofusion Reggae Night featuring Man Kifimbo & Band this Friday
November 29th! Entrance 2,000TSH doors open at 7pm
Karibuni sana!
New projects are underway at the Iringa Boma Museum and Cultural Center!
fahari yetu has won a two-year grant from the Gerda Henkel Foundation to expand the Iringa Boma Museum's services and capacities in exciting ways. The Gerda Henkel Foundation supports the historical humanities by funding initiatives to promote cultural heritage preservation in Africa and Southeast Asia. With their support, the Boma will renovate its attic space to be utilized as an archive and library, making documents relevant to Iringa's culture and history available to interested researchers and the general public. The collections will include literature, historical records, and community testimonies in Swahili, English, German, and Hehe. These are to be made accessible in physical as well as digital formats.
Further projects include developing new thematic temporary exhibitions at the Iringa Boma, including community documentations of Hehe folktales in Iringa, the story of Chief Mkwawa's younger brother Mpangile Wangimbo to further elaborate the history of German occupation, and an exhibition exploring Askari soldiers in the German colonial army and their role in the development of Iringa Town.
Outside the museum walls, we plan to create an international standard history tour by installing signs and plaques around Iringa Town and district at multiple cultural heritage sites with short descriptions in Kiswahili and English. Additionally, we aim to create wider access to the developed heritage resources and share the results with national and international heritage researchers and practitioners by hosting a symposium focusing on heritage research and conservation issues in Iringa and the Southern Highlands of Tanzania.
These projects are all made possible due to the Gerda Henkel Foundation.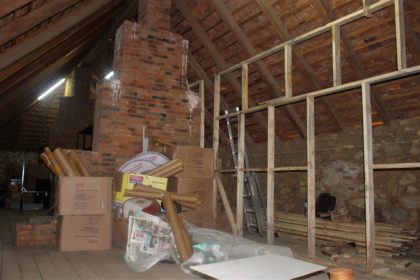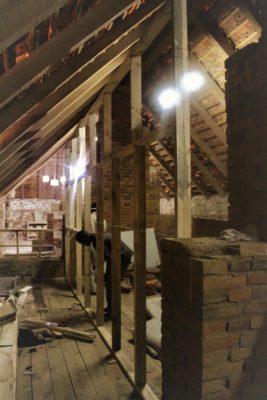 Gerda Henkel Foundations website – https://www.gerda-henkel-stiftung.de/en/foundation?page_id=99589
Do you have photos of the Iringa Boma Museum, its events, or fahari yetu related cultural heritage sites? We want to see! Share them with us for your chance to win free admittance to any Iringa Boma events for a whole year, and a copy of Mukwavinyika Mwamuyinga! Simply post your photo to Facebook or Instagram and tag us or use the hashtag #iringabomaphotochallenge. The contest runs from October 1st to October 31st. Show us what you got!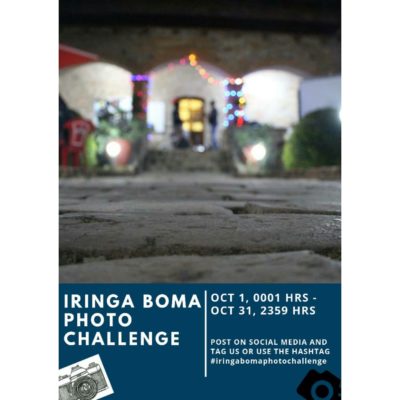 Join us for feeling Irie at Iringa Boma with the one and only Jhikoman & Afrikabisa Band!
Wednesday, 25 September, 2019, from 18.00. Entrance free, food and drinks for sale.
Karibuni sana!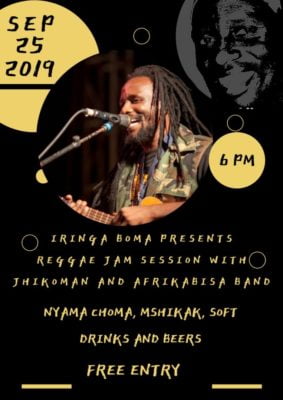 It seems we can't find what you're looking for. Perhaps searching can help.